Do you know that if you pursue a girl for too long, she'll soon start to hate you? Well then, it's about time you learned how long should a man pursue a woman and when to stop pursuing a girl in general.
First of all, it's super important to learn when to stop pursuing a woman because you should always value your own time. Why would you want to waste your time on someone who
Second, if you persist for two long and pursue a specific girl, even though you notice several signs she wants you to leave her alone, she'll soon start resenting you. When that happens, it can only go downhill from there and you should definitely stop chasing her and MOVE ON!
Seriously, when you start asking yourself questions like "Should I be patient with her or move on?" then it really is about time to leave her alone. Because she obviously doesn't like you or want you around.
So let's get into the nitty-gritty of all this and I'll explain everything in more depth. I'll also mention how to pursue a woman without looking desperate, so make sure to read everything!
How Long Should You, A Man, Pursue A Woman?
So what does it mean to pursue a woman?
Simply put, pursuing someone means showing them you're interested in dating them and then going after this goal. Persistent pursuing means getting their attention, again and again, to ask them out on different occasions.
Doing it right and not pushing her away requires some fine balance. Because too much is really annoying and unattractive since you show desperation and neediness. And too little may show them you don't really care all that much and they won't think you're serious.
Knowing this, the answer to how long should a man pursue a woman depends on several things: On how receptive she is to your approach. And if she answers with a hard NO, a soft no, or a maybe.
Let's start with the hard one.
No means no
This one is pretty obvious.
When you ask a girl out and she tells you no, in no uncertain terms (and her body language is indifferent, hostile or otherwise negative) then you shouldn't even try pursuing her further. She's clearly NOT interested in you and this is the right occasion when to stop pursuing a girl.
If you know what's good for you, then you should stop chasing her and move on at this point.
As you can see, body language is key if you want to know the difference between a hard no and a soft one. So look out for it as it's one of the biggest signs she wants you to leave her alone.
That said, even a hard no like this one can sometimes be turned around. Not often though, and there's tons of effort involved.
If you happen to see each other occasionally, you might want to try again in a week or two, to see if she maybe changes her mind. But chances are she won't because she's already made her decision not to go out with you.
If you see each other quite often, maybe because you both go to the same school, work, hobby group or whatever, then don't ask her out again too soon. Because that's gonna end badly.
In this case, you should strive to behave in a really attractive way in her presence. So she starts noticing what an awesome guy you are.
Eventually, if you show her enough times that you're fun, interesting, exciting and a joy to hang out with, you can try asking her out again. She'll often chance her mind then. Or, try to befriend and have fun with everyone else in the group because social proof does wonders in this case.
Soft no means "Why should I?"
When you ask her out and she says no, watch her behavior closely.
If you see she likes you somewhat or if she's still interested in talking with you or likes to hang out with you, etc., then not all is lost.
If her body language isn't hostile and is neutral or even positive but she still declines your invitation, then that's still a good sign. This is definitely not when to stop pursuing a woman
Basically, it's a soft no, and it mostly means "show me why I should go out with you."
She's interested, she wants you to pursue her, but she has doubts about you.
This is the case where you should be patient with her and refrain from moving on. Because there's a huge chance things will eventually go your way. Once you talk to her more, show her the best of your personality and have fun with her.
Remember when I told you I'll explain how to pursue a woman without looking desperate, creepy or weird?
Here's exactly what you should do to pursue her without being creepy or weird, as well as without showing signs of desperation:
Don't ask her out every chance you get! Show her you've got a life and that you're a busy guy. Show her you don't think about her all the time and that you have many other things to do with your time.
Basically, this is an important step to making her want to chase you.
Also, just as I wrote above, start behaving in a more attractive way when you're around her. Make her notice what an amazing guy you can be. Show her you're social, interesting, exciting and fun to hang out with.
Joke around with her, tease her to create attraction and get her emotional, flirt with her, etc.
Eventually, when you see she can't get enough of you, REMIND her about the time you told her before that you both should go out. Insinuate it's going to be an amazing time if she accepts, and see where that takes you.
To be more specific, pursue her without doing it too hard or too obviously. Your mindset should be something like "Hey, I'm having a wonderful time on my own, I'm doing all these interesting things, it's fun to hang out with me. I'm gonna have fun with or without you, but it would be amazing if you joined me and we had fun together!"
What if it's a maybe?
If it's a maybe, should I be patient with her or move on?
Well, this one's pretty easy, at least for me.
Personally, I don't like it when women play games. If you're having a nice time together, women will either want to go out with you or they won't not. Because women decide these things about men quite quickly and most of it is subconscious.
When it's a soft no, it shows a woman is conflicted and she both wants to go out with you but something's holding her back. It's not too difficult to deal with that if you have a chance to show her what a great guy you can be.
But when it's a "maybe," it kind of puts you in this weird spot where you have to somehow "prove yourself" to her. Which puts everything into a stupid dynamic where you'll automatically come from a position of less power and often feel inferior.
I don't like that stuff and when a girl says "maybe" to me, I put her on the spot. I spend more time in conversation with her, show her how fun I can be, show her I'm a person of value and so on and so forth, and then ask her out again at the end of the conversation. Usually saying something like "Hey it's been fun talking but I gotta run now. So do you wanna go out with me this week or not?"
Usually, I then get a yes. But if it's a no, I just leave her alone and move on.
That said, this is what I personally do.
You can try treating the "maybe" as a "soft no" because it almost is kind of like that. And then do the things I told you to do in the section above. It will often work and if you persist, you'll eventually get her.
Just make sure it comes from a position of strength and not neediness and weakness.
When to stop pursuing a woman completely?
So how long should a man pursue a woman and then stop?
You should do it as long as it's necessary but only until she gives you hard NOs. Then it's time to stop pursuing a woman completely.
Truth is, there are fewer things less attractive than desperation and neediness. And if you pursue a woman for too long, she'll start seeing this in your behavior. Then you'll just seal your fate and it'll be IMPOSSIBLE to do anything further.
That's because once a woman sees you're desperate to be with her, all her respect and attraction towards you will be gone completely, without any hopes of returning.
Here are several signs she wants you to leave her alone:
Negative body language.
Indifference to you.
Avoiding you.
Shirking from you physically.
Distancing herself from you.
Not looking at you when she's speaking.
Trying to not look in your direction.
Avoiding eye contact.
Telling you to get lost, etc.
When you notice these indicators, this is exactly when you should stop pursuing a woman.
Once again, a hard no is difficult to argue with. You might try again in weeks or months just to see what's what, if you happen to bump into each other again. But don't expect anything good to come out of this unless you drastically chance something about yourself the next time you see her.
Now that you know when to stop pursuing a girl
Now that you know what it means to pursue a woman and when to stop pursuing a girl you're interested in, here are some last thoughts on the subject.
What do you even do once she eventually accepts your invitation?
You've pursued and pursued her and she's finally given you a chance. You DON'T want to screw it up, do you? Because you might not get another one again at all!
Do you know what to do on that date so she falls hard for you? So she thinks you're her soulmate? So she wants to spend lots of time with you, fulfilling each other's sexual fantasies?
If you don't, then like most men, you have a really high chance of botching the date. Since statistics show that something like 72% of first dates don't end well for the guy.
That's why if you want to get anywhere with women on the first date, it's important to know what you're doing. So you can seduce and attract them easily and start having serious (or even many casual and sexual) relationships.
To get the answer, click the image below: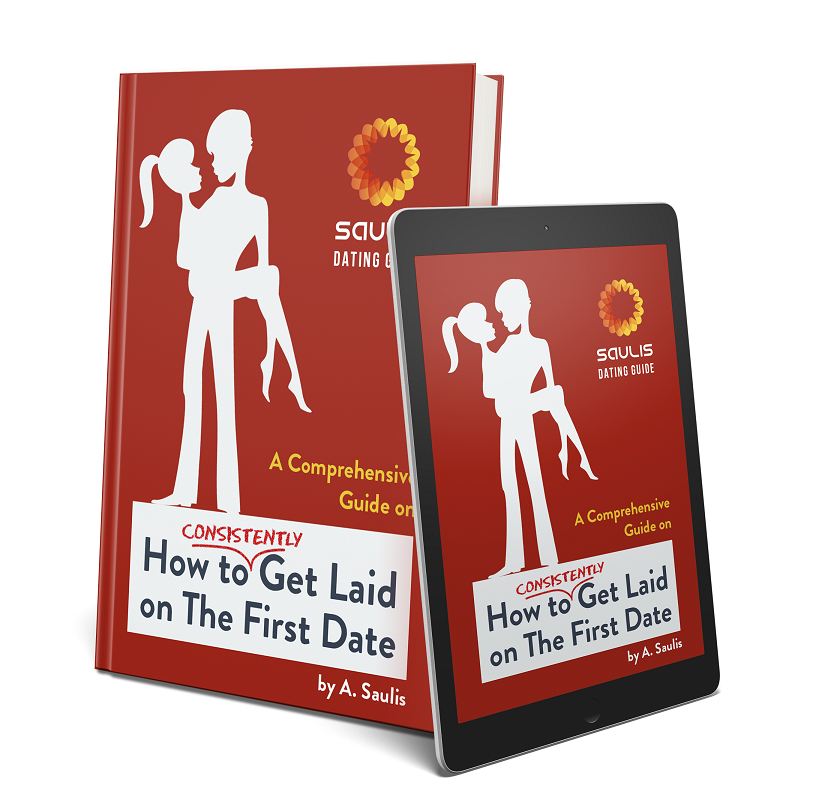 This is a MUST to learn if you want to have as many serious or casual and sexual relationships with women as you want!
What did you think of this article? Comment below!